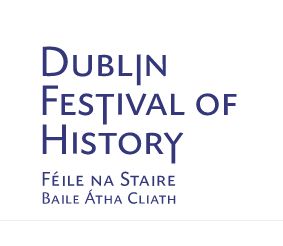 From 20 September to 10 October, is a programme of 70+ free events, both online and in-person, organised by Dublin City Libraries, in partnership with the Dublin City Council Culture Company.
There's too much to list here. Some of the events early in the festival are:
20 September, 7:00 pm: Wartime Work Opportunities for Irish Women, by Mary Muldowney
21 September, 6;30 pm All Quiet on the Southern Front, by Cathy Scuffil
22 September, 6 pm: Safe Haven: Dublin Institute for Advanced Studies and the WWII Immigrants That Helped Shape It, by Gisela Holfter.
23 September, 6 pm:  I Live a New Life: Frederick Douglass in Ireland, by Cecelia Hartsell
ALSO
22nd Medieval Dublin Symposium
September 24 @ 2:00 pm – September 25 @ 1:00 pm
Find everything that's available FREE at https://dublinfestivalofhistory.ie/events